Top 5 Best Scuba Diving Sites in Camiguin Island
The Philippines is known for its incredible marine biodiversity and crystal-clear waters, making it a top destination for scuba diving enthusiasts. Among the best and most famous scuba diving spots in the Philippines is the picturesque Camiguin Island, where you'll find a variety of dive sites suitable for divers of all skill levels.
Camiguin Island boasts an impressive collection of dive sites, including the pristine Mantigue Island and the mesmerizing Burias Shoal. These top diving destinations in the Philippines offer an unparalleled underwater experience that you won't want to miss.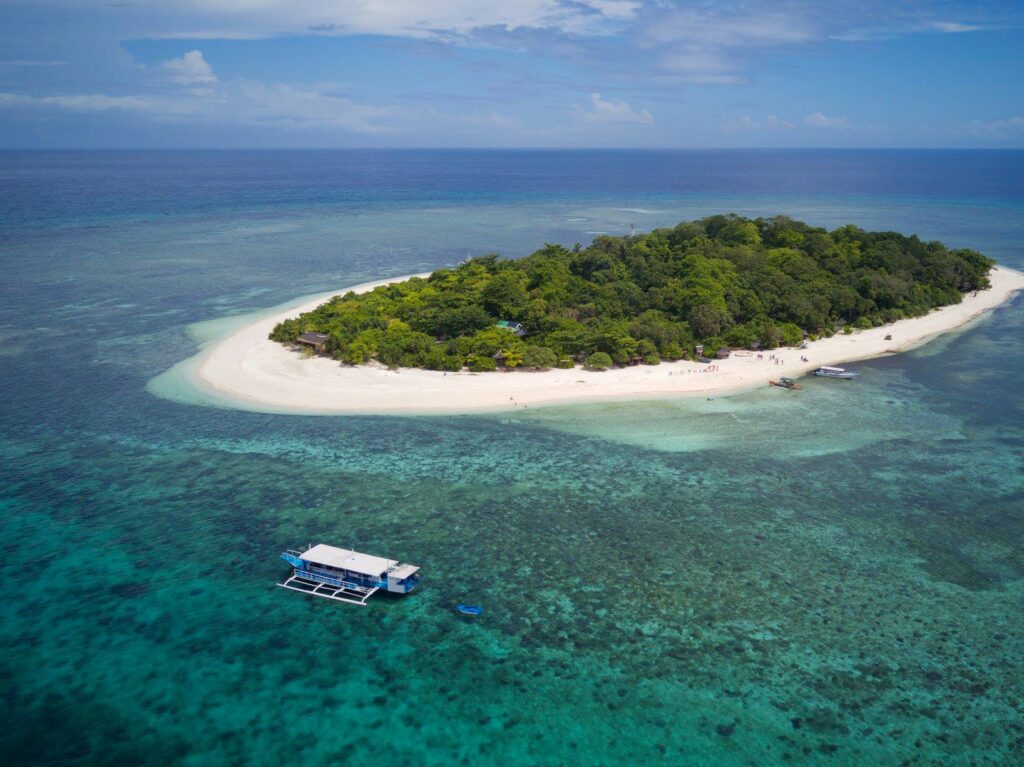 If you're looking for an all-in-one underwater paradise and laid back, tropical chill spot for your surface intervals, Mantigue is the place to be. 
Mantigue Island, also known as Magsaysay Island, is a small volcanic island located 3.5 kilometers off the coast of Camiguin. One of the best scuba diving spots in the Philippines, the island is surrounded by a diverse coral reef, making it an ideal spot for diving and snorkeling. The dive site has a depth range of 5 to 30 meters, and you can expect to see a variety of hard and soft corals, colorful reef fish, turtles, and even the occasional blacktip reef shark. This site is suitable for divers of all experience levels.
If you have non-diving friends and family tagging along, they'll for sure enjoy hanging out on the turquoise beaches and walks in the nature park.
Photo © Bo Mancao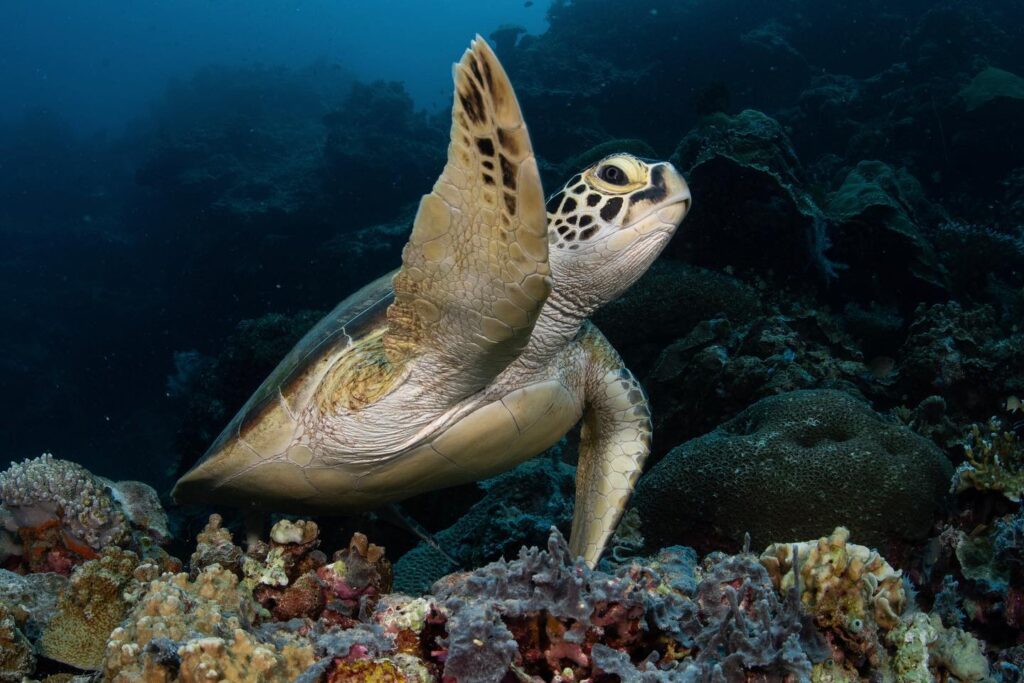 This dive site is located on the east side of Camiguin Island, just north of Mantigue. It features a beautiful wall dive that drops off to about 40 meters. You'll find a variety of soft and hard corals, as well as an abundance of marine life such as nudibranchs, lionfish, scorpionfish, and schools of fusiliers. The dive site is suitable for intermediate to advanced divers due to the depth and occasional currents.
Photo © Ram Yoro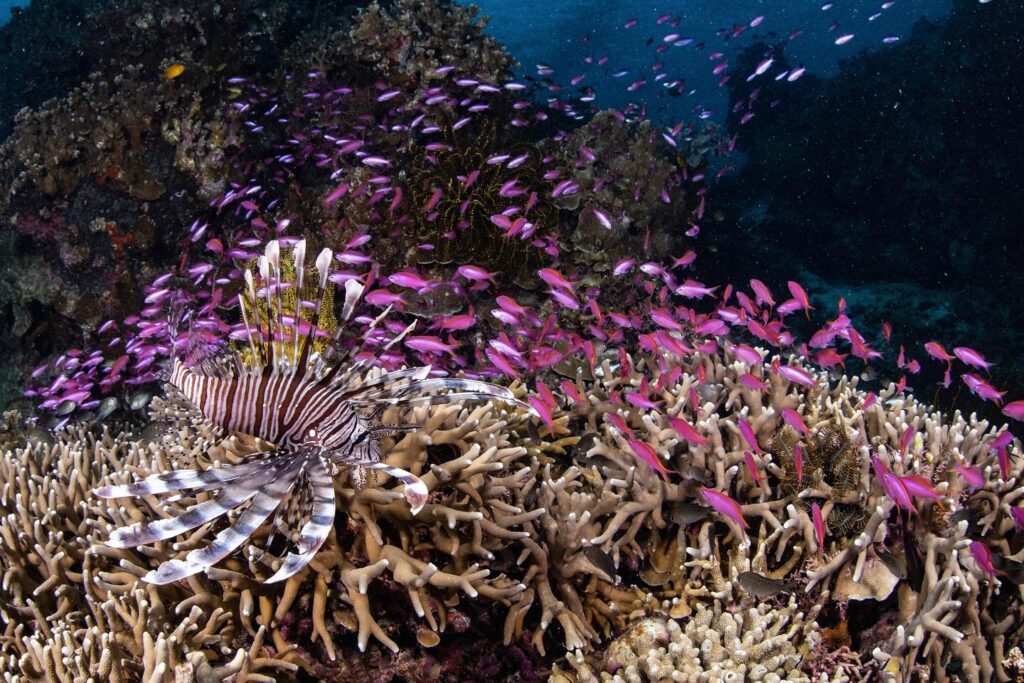 Burias Shoal is a submerged reef with a depth range of 5 to 25 meters, located on the north side of Camiguin Island. This dive site is known for its diverse coral formations and large schools of fish, such as snappers, barracudas, and trevallies. It's a great spot for underwater photography, and you may also encounter turtles and reef sharks. This site is suitable for divers of all experience levels.
Photo © Ram Yoro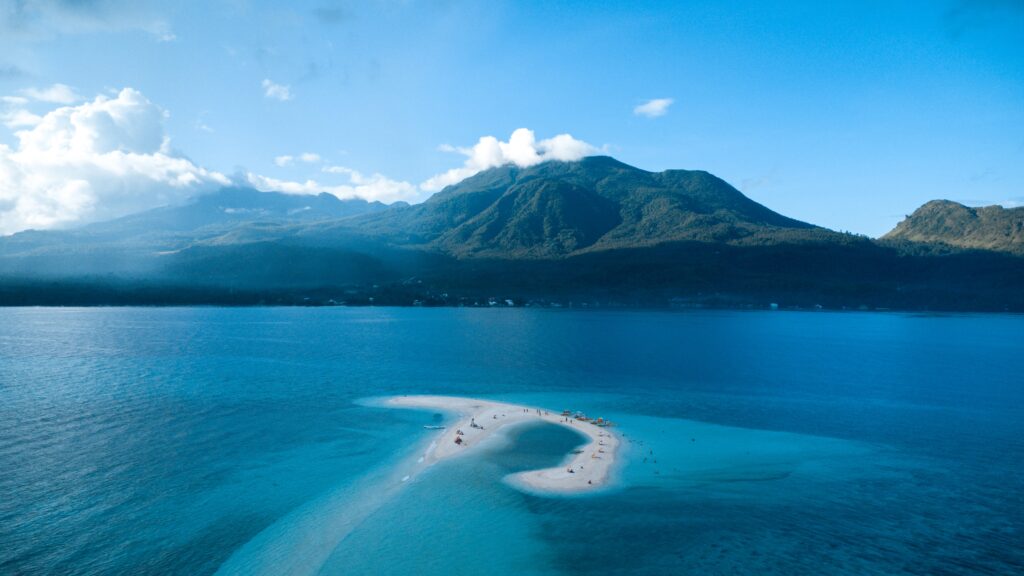 This destination needs no introduction. The White Island is Camiguin's iconic sand bar, and one of the Philippines' most famous tourist destinations, not to mention scuba diving spots. With its beautiful sandbar and surrounding coral gardens, White Island is a must-visit destination for divers and nature travellers alike, exploring the best that the Philippines has to offer.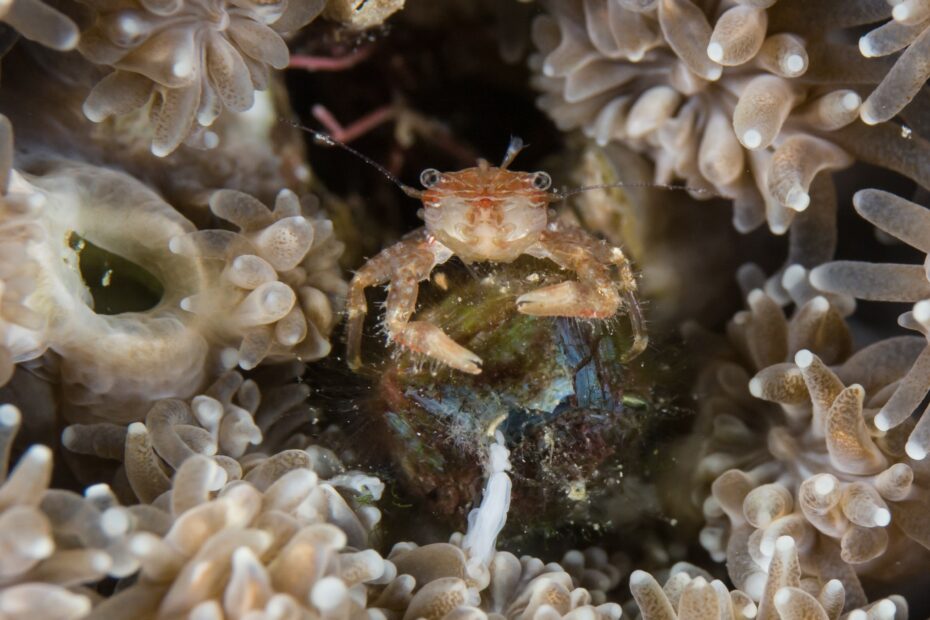 If you're looking for a chill photography dive, you can head over to Catarman Coral Garden on the southeast end of Camiguin. Known for its shallow depth and remarkable coral formations, this site is perfect for underwater photography enthusiasts and divers looking for a more relaxed diving experience.
Plan your Camiguin dives with us.
Camiguin Island is quickly becoming the top choice for divers seeking the best and most famous scuba diving spots in the Philippines. Whether you're a beginner looking to try scuba diving for the first time, a casual diver wanting to explore and chill on the breathtaking Mantigue Island or an experienced diver seeking the thrilling sights of Jigdup Reef, Camiguin's dive sites are sure to leave a lasting impression.
To make your diving experience even more unforgettable, dive with us at Scuba de Oro, where we take care of every detail of your trip. We'll arrange your journey to Camiguin, and as partners with Kokomo Dive Resort, we ensure your hotel stay is comfortable and enjoyable. So, you can focus on exploring the underwater paradise without any hassle.